Once you have an O365-connected site, you can now move your performs to group forms.
Go to Forms portal, select the 3 vertical dots in the Form tile > Move.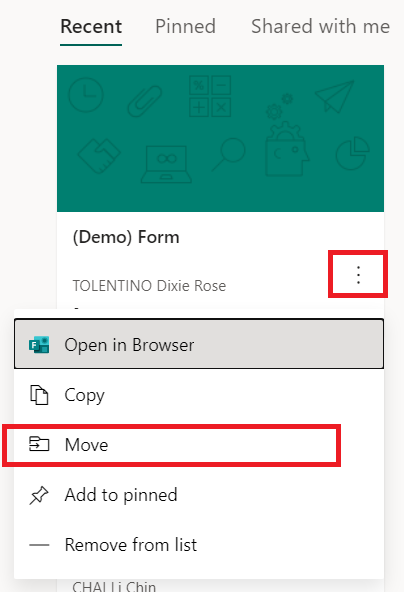 In the Move item panel, select the SharePoint site connected to the O365 group. Click Move.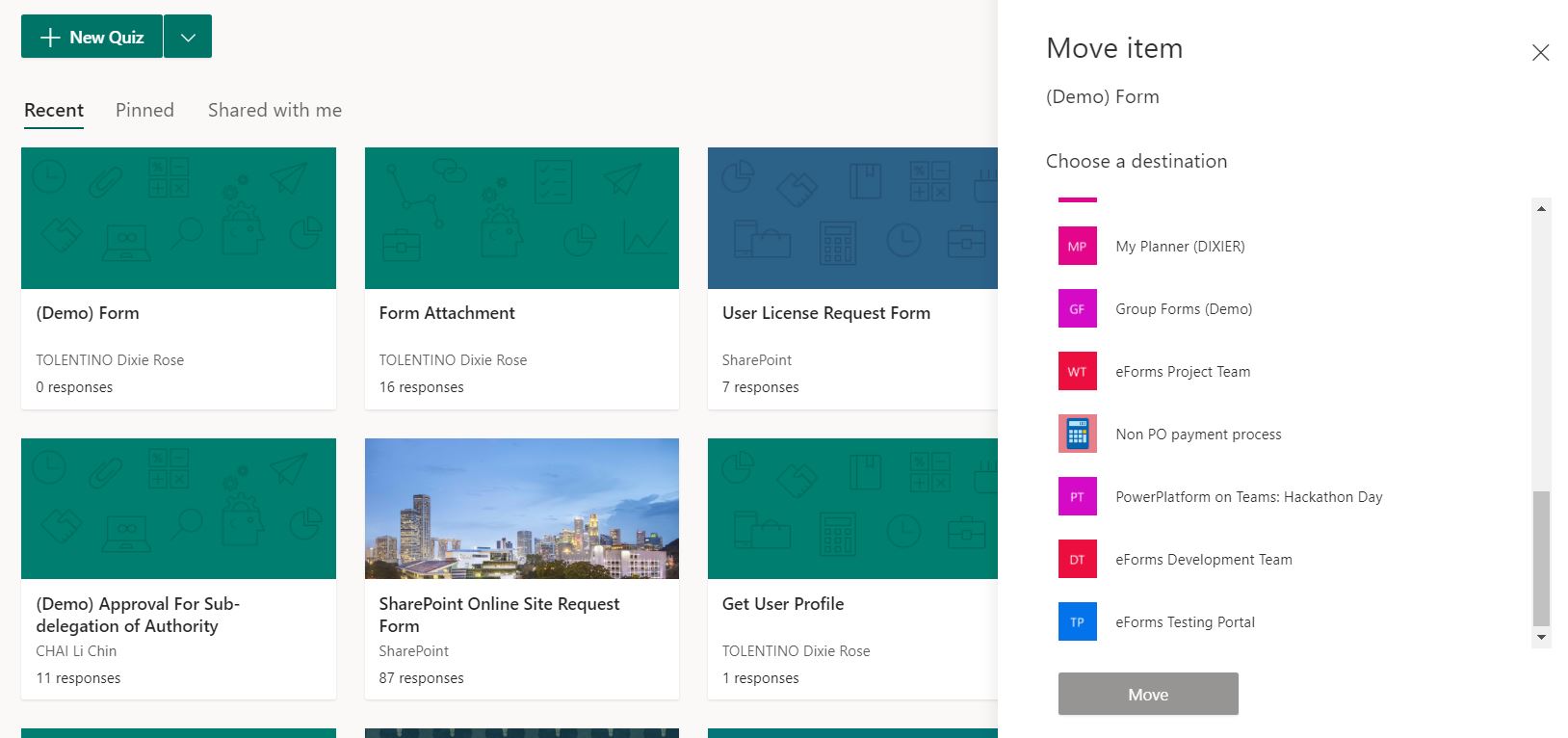 Go to My groups and select the SharePoint site. If you cannot find from the default list, click Show more.

NOTE: If there is an existing Power Automate workflow connected to the form prior to moving to a Group Form, you will need to update the Form IDs from the workflow steps as moving from personal forms to group forms will change the Form IDs.