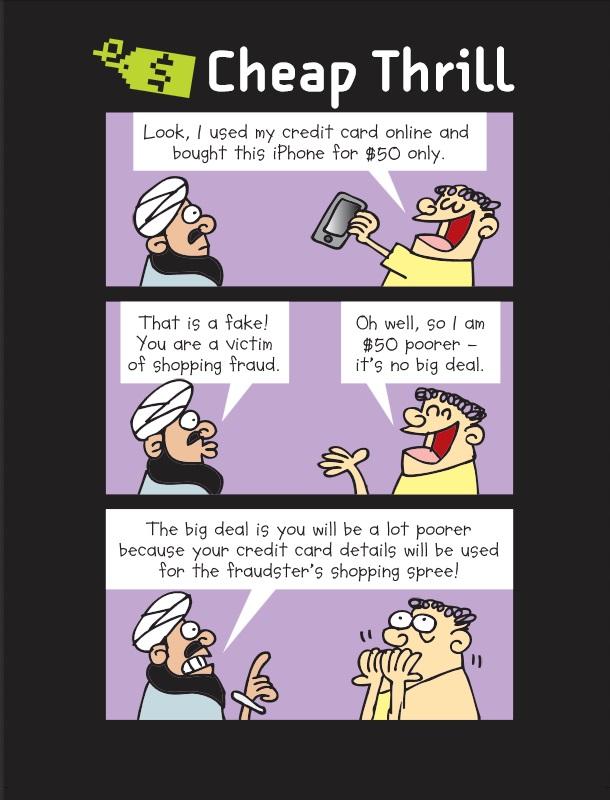 Copyright - Infocomm Development Authority of Singapore
What is Online Shopping Security?
You can buy nearly any product online, ranging from groceries, flowers, books, food and now even pet food and accessories. There are various shops (ranging from brick and mortar shops like supermarkets, virtual shops like Amazon and specialized shops like Groupon and Zalora etc.) that allow you to go online, view and compare the products and prices, then pay for the purchases without leaving the comforts of home.
Why does it matter to me?
Hackers may set up fraudulent online stores using hijacked brands like Amazon.com or put up products for sale on auction sites like eBay. Pictures of the products advertised on the sites show the products looked brand new. Prices are often sold on discounts, sometimes with "too unbelievable to be true" deals to entice buyers. In many instances, the purchased products are not delivered or are grossly misrepresented. Often, the buyer's credit card and personal data entered into the website are captured and used fraudulently
Hence it is important that we learn online shopping security practices that we can shop online with confidence.
Is there a Policy that I need to be aware?
Each site will have their online purchasing, delivery, returning and information privacy policies. Do take time to read and understand the policies before making a transaction, so that in the event of any issues during the purchase and delivery of the goods, you can halt the transaction or return the goods without being financially penalized.  
Useful Tips
Remember the following tips when conducting an online transaction.
Check out sellers and their sites by searching and looking at other buyers' comments before you buy from a seller you have never done business with. Attackers will try to entice you by creating malicious websites that appear legitimate and with sale prices that is so unbelievable. Hence you should verify the seller and the site before transacting online.
Shop online with sites that are secured. These include a closed padlock on your web browser's address bar, a URL address that begins with HTTPS, and the name of the company (could be the company or its parent company) that owns the security certificate.   You can verify these information as shown.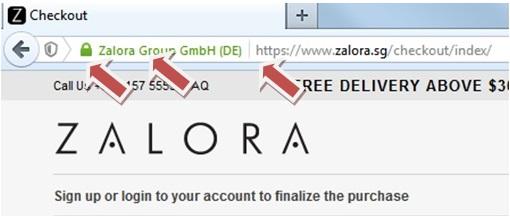 Never use unsecured wireless networks or computer to make online purchases, especially using public wireless points or public internet cafes.
Protect your personal information. When making a purchase online, be alert to the kinds of information being collected to complete the transaction. Make sure you think it is necessary for the vendor to request that information.
Before providing your personal or financial information, check the website's privacy policy. Make sure you understand how your personal information will be stored and used.
Use safe payment options. Credit cards are generally the safest option because they allow buyers to seek a credit from the issuer if the product isn't delivered or isn't what was ordered. Also credit cards may have a limit on the monetary amount you will be responsible for paying if your information is stolen and used by someone else. Never use cash or a money-wiring service as you'll have no recourse if something goes wrong.
Keep a paper trail. Print and save records of your online transactions, including the product description, price, online receipt, terms of the sale, and copies of any email exchange with the seller. Read your credit card statements as soon as you get them to make sure there aren't any unauthorized charges. If there is a discrepancy, call your bank and report it immediately.
Be wary of emails requesting information. Attackers may attempt to gather information by sending emails requesting that you confirm your purchase or account information.  Legitimate businesses will not solicit this type of information through email. Contact the merchant directly if you suspect there is an issue. Use the contact information found on your account statement and not that found in the email.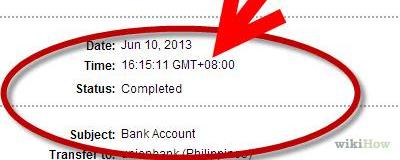 Related Activities
Videos
Online Safety - Shopping Online: Security Tips, Rules and Advice
Online Shopping Safety - Presented by Crime Prevention Security Systems