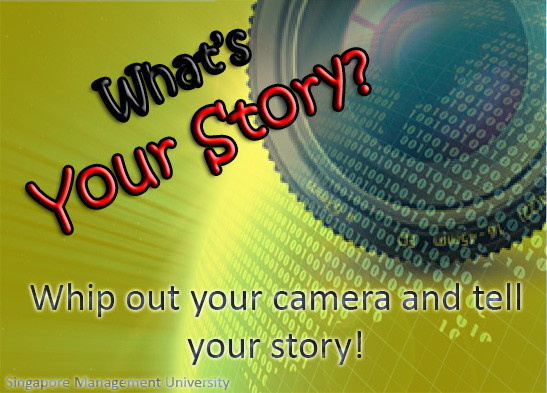 In partnership with one of the market leaders in server security, SMU was cordially invited by our partner Trend Micro Inc. to join their campaign that encourages everyone the safe and responsible use of the Internet.
"What's Your Story" is an initiative led by Trend Micro to show how you can enjoy the Internet safely. Towards this campaign SMU staff, faculty and students are encourage to join and make a video telling some acts and considerations you do to make the Internet a better place, and you might just walk away with the grand prize of USD5000!
The topic for this year's contest is
How to keep a good reputation online and what are the consequences of not doing so?
Have an answer? Then whip out your camera and tell your story!
For mechanics and full details of the contest please visit whatsyourstory 
After submitting your video kindly forward the confirmation you'll receive from Trend Micro to CSAT@smu.edu.sg