Launch of IT Security Awareness Program
The IT Security Awareness Program was launched on 1 November 2013 with the Infocomm Development Authority (IDA) and Symantec, a leading cyber security company, lending their eminence to the launch with their presence and presentations.
The Cybersecurity website was also launched during the same event.
The theme of the campaign is Protect Yourself. Protect SMU.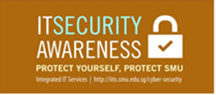 This was the first time that IITS is engaging the SMU Community on such a large scale and evidently on a topic that is close to the hearts of our users as event was attended by more than 170 faculty, staff and students.
To commemorate the launch, postcards with safe IT Security messages were distributed to attendees at the talk. These security messages can be downloaded as posters or wallpapers from the Cybersecurity website.
The Cybersecurity website has a rich resource of practical tips on how to protect yourself, your family and your valued assets – conveyed compellingly via cartoons and videos. So do spare some time to visit the website. Who knows? The useful tips within may one day save you from any possible loss of reputation, property and money.
Your feedback…
"My biggest takeaway from the session is that cyber security protection is not a product, but rather a process. As individuals, we may never know when a cyber-attack will happen to us, hence staying vigilant is what we really need in order to keep ourselves safe and to protect anything that we value in our life."
Tan Ying Qian (LEON)
Lee Kong Chian School of Businesst
"The session was a good reminder of the vulnerabilities of any system and the responsibilities of the users like me can help to protect our information. Interesting to know that big corporations are targeted through smaller vendors with less security defense."
Elvin Wong
Associate Director, Financial Services Office of Finance
From an SIS faculty:
"The talk is very useful. In order that more students may attend, have the talks arranged on Friday afternoons."
Congratulations to Tan Ying Qian and Elvin Wong for both winning ipad mini during the lucky draw!
Event Photos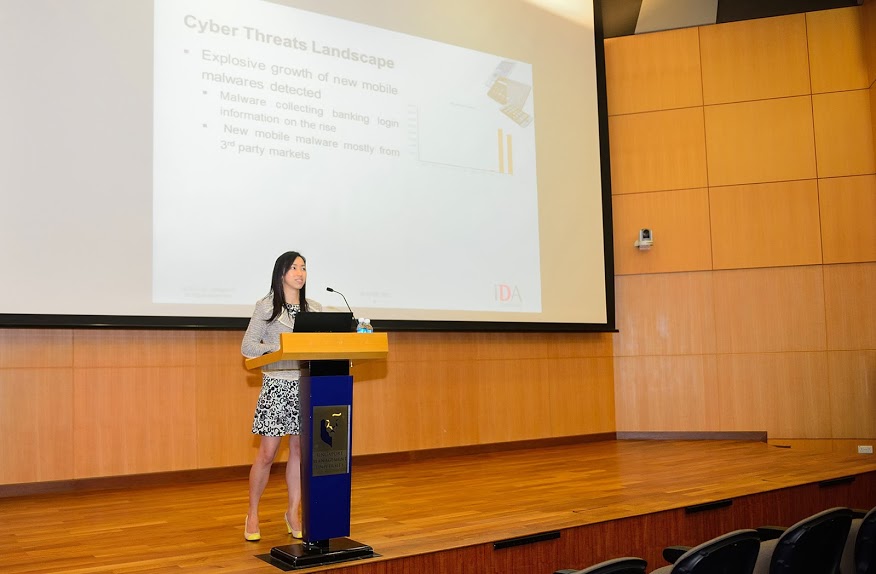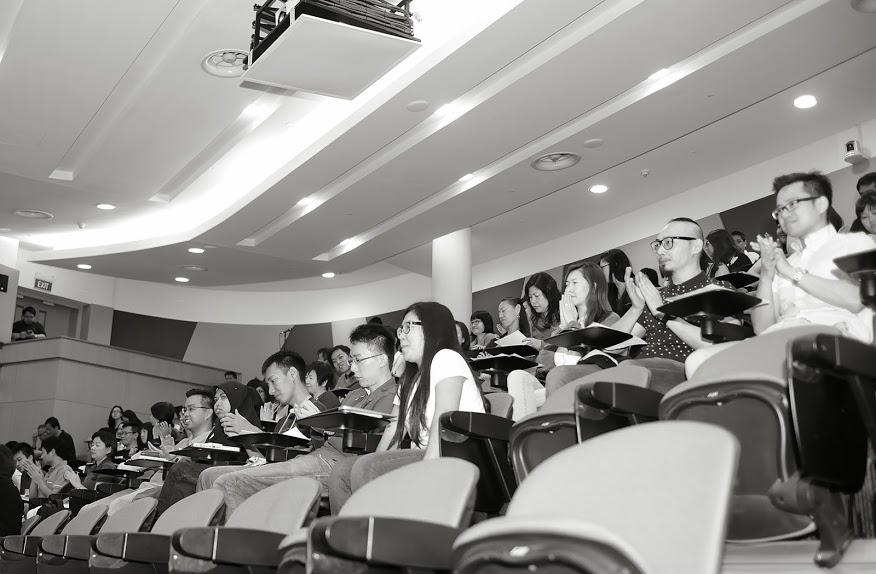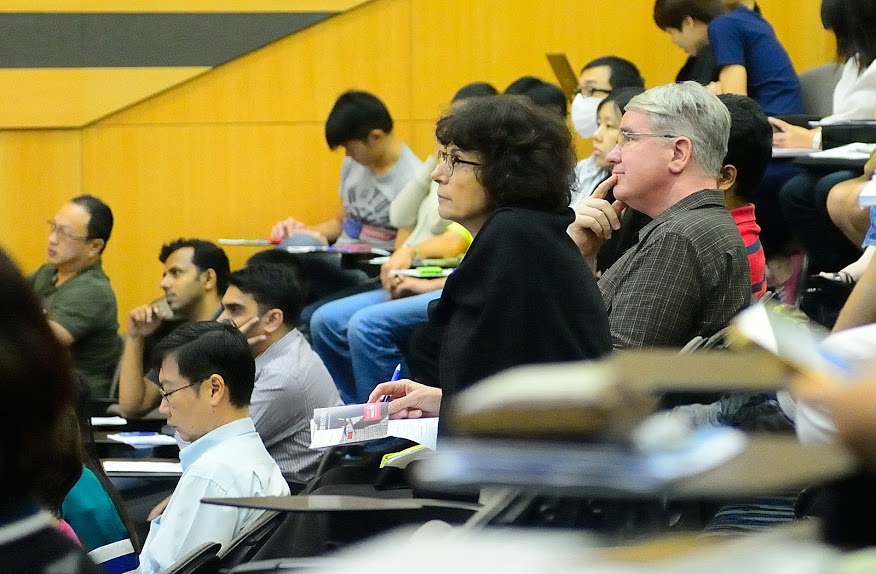 Complete Event Photos please click here
2nd IT Security Awareness Talk
Cyber Security Awareness Team ( CSAT ) conducted another talk together with one of the server security partners, Mr. Matthias Yeo from McAfee delivered a talk pertaining to Social Media. The topic of the talk was "Social Media Threats - Protecting your data and your reputation!" Mr. Matthias shared some real scenarios relating to social media threats and advices on security best practices.
Cao Ruiyi is another lucky winner of ipad air during the event!
Event Photos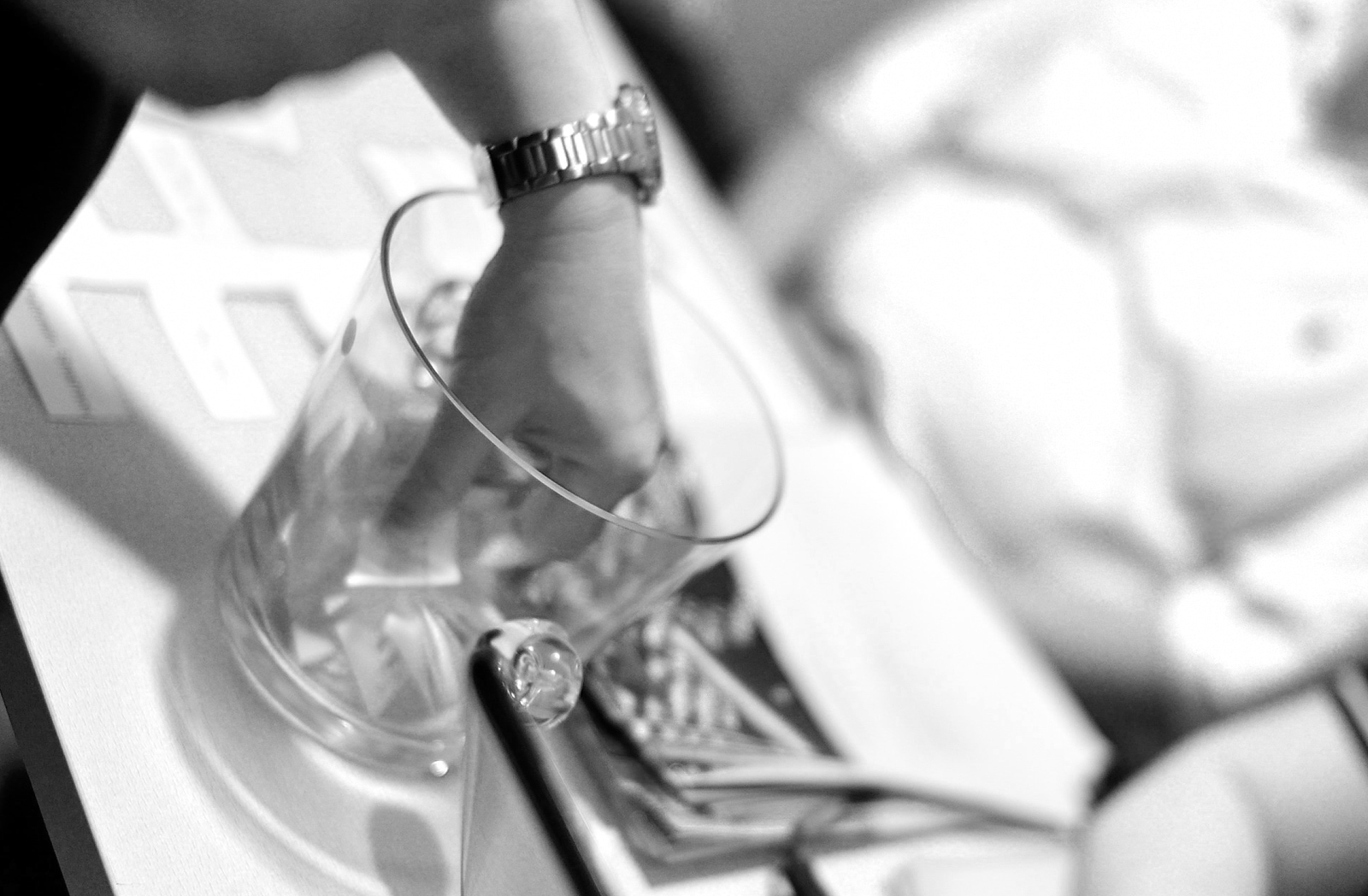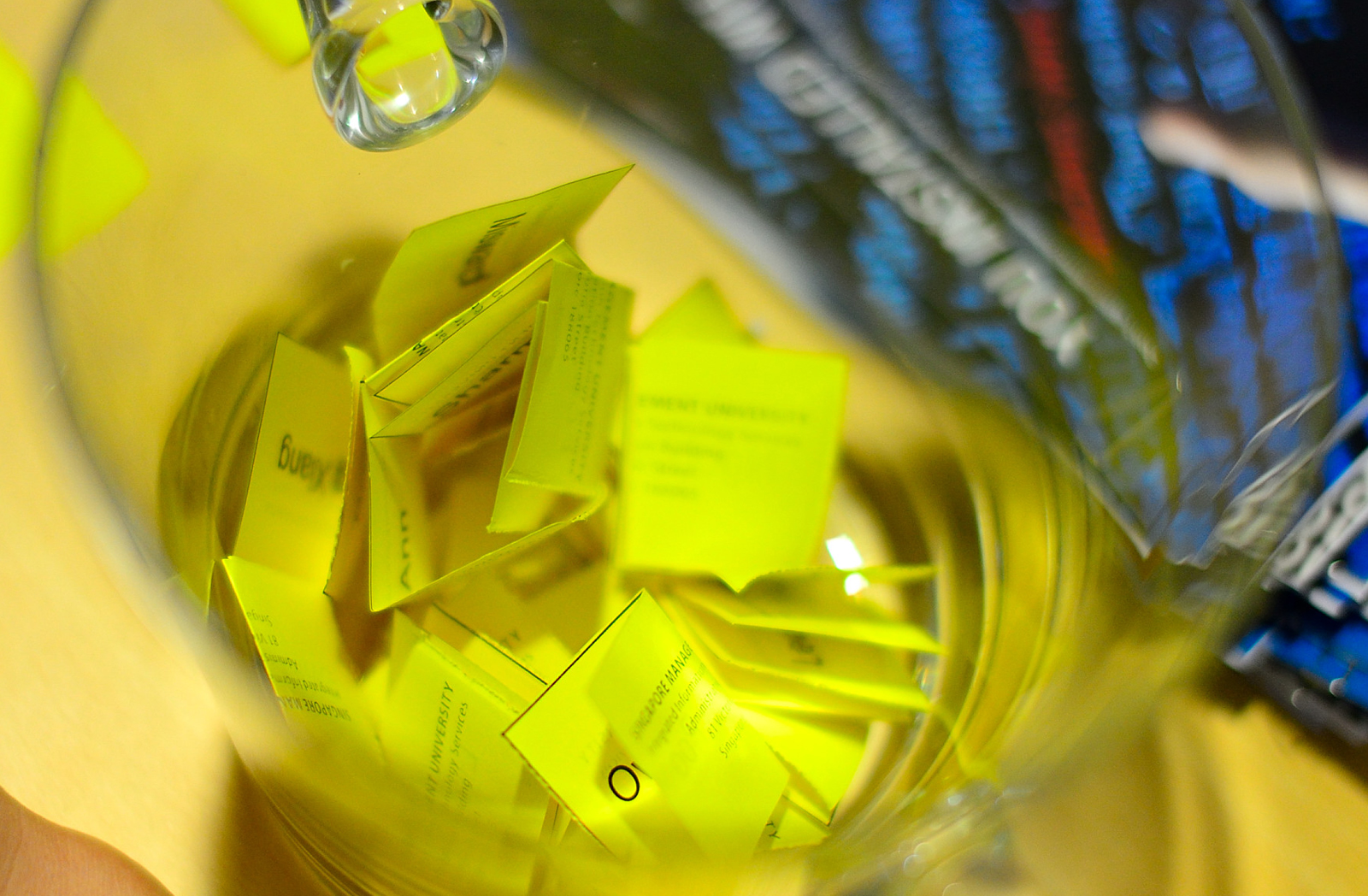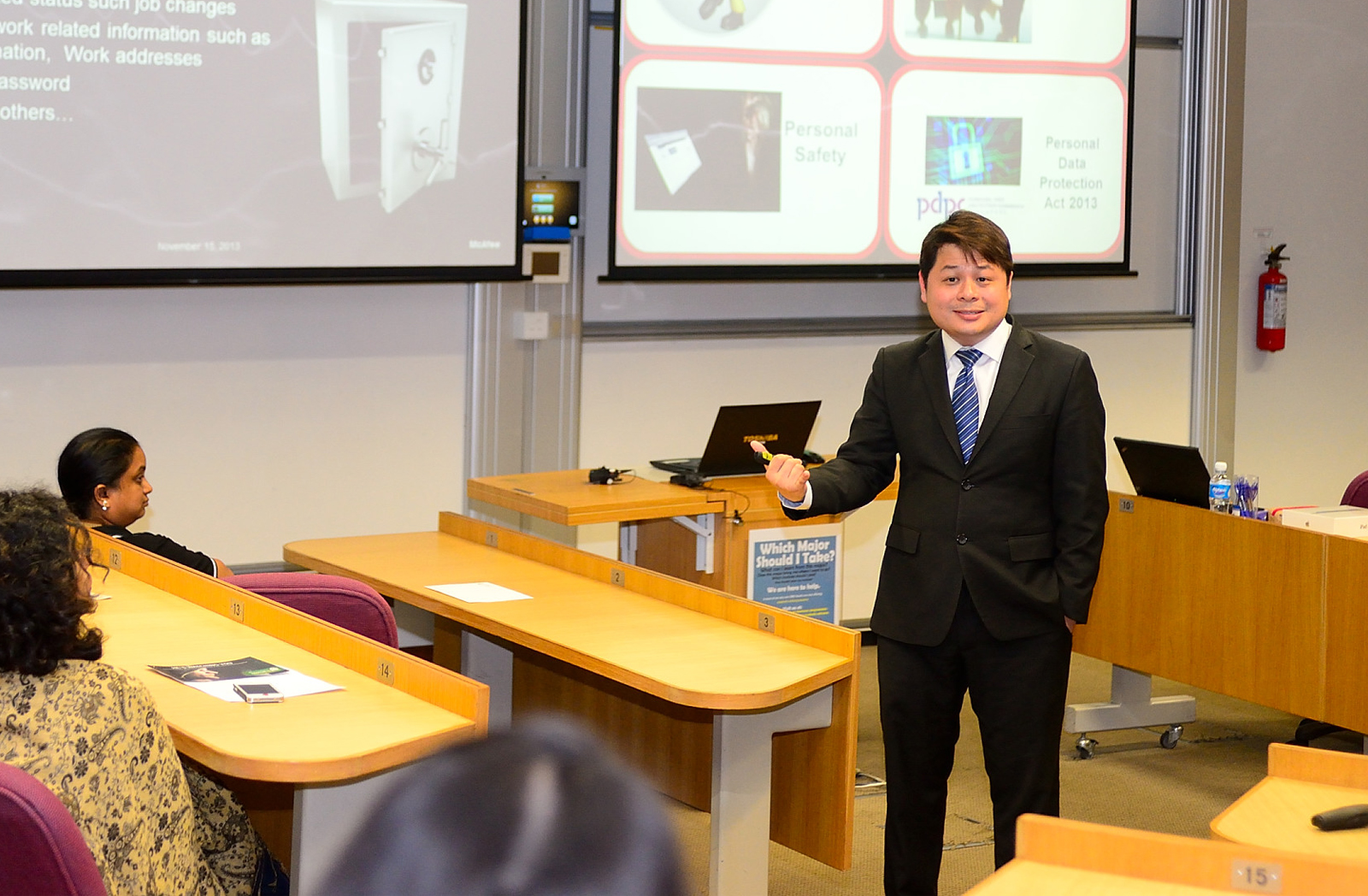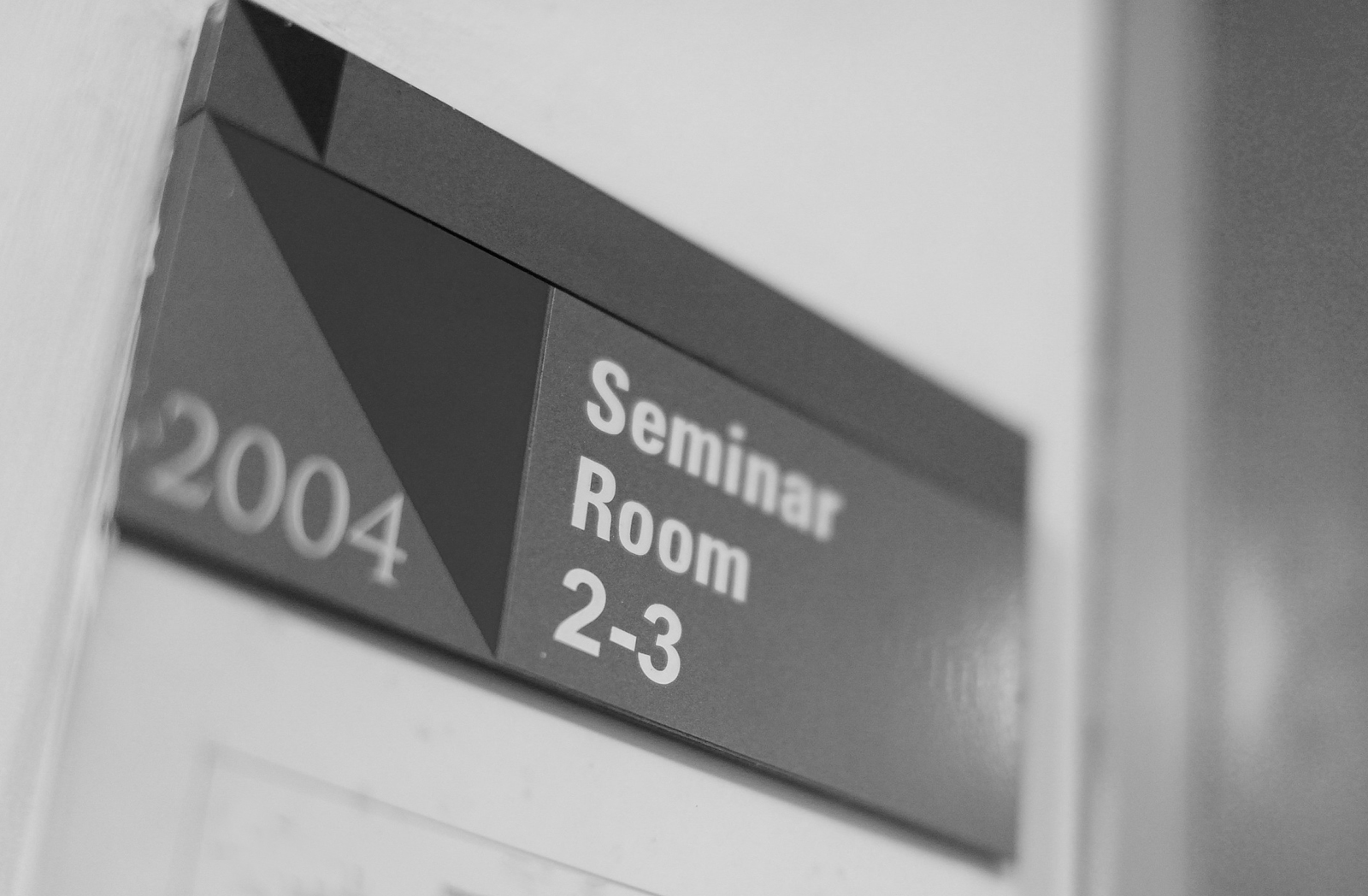 Complete Event Photos please click here
IITS Mobile Security Event 2014
As part of our IT Security Awareness Program activities and keeping our SMU Community safe, IITS conducted a mobile security event on 17th January 2014. IITS offered the mobile security software. This service was offered only to SMU faculty, staff and students and is limited to one copy per person. Terms and conditions apply. Click here to learn more.
IITS offered the following to students, faculty and staff
a. Once-off free scanning service to detect viruses, spyware, botnets and other malware on mobile devices (for mobile on Android OS only).
b. 80 copies of McAfee® Mobile Security antivirus software (3-months full licence) to the first 80 faculty/staff/students who visited our IITS security booth.
Mobile security and protection on a longer term:
In addition, IITS is in the process of finalising deals with our security vendors, Trend Micro, Symantec and McAfee to offer our SMU faculty, staff and students the opportunity to buy mobile antivirus and security software for your mobile devices at greatly discounted prices. We'll communicate more in due course.
Event Photos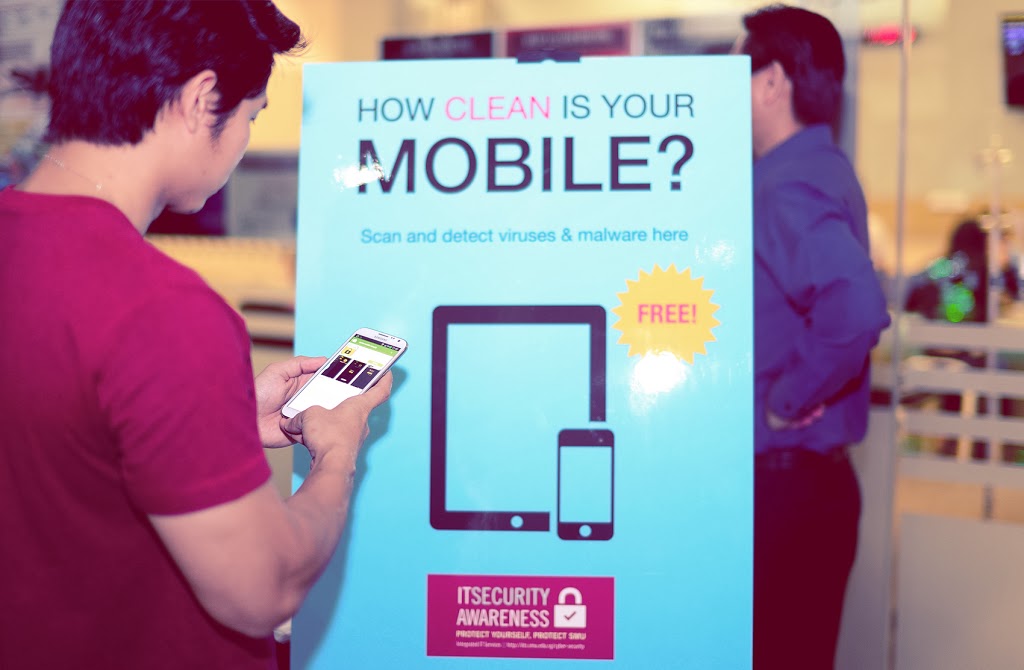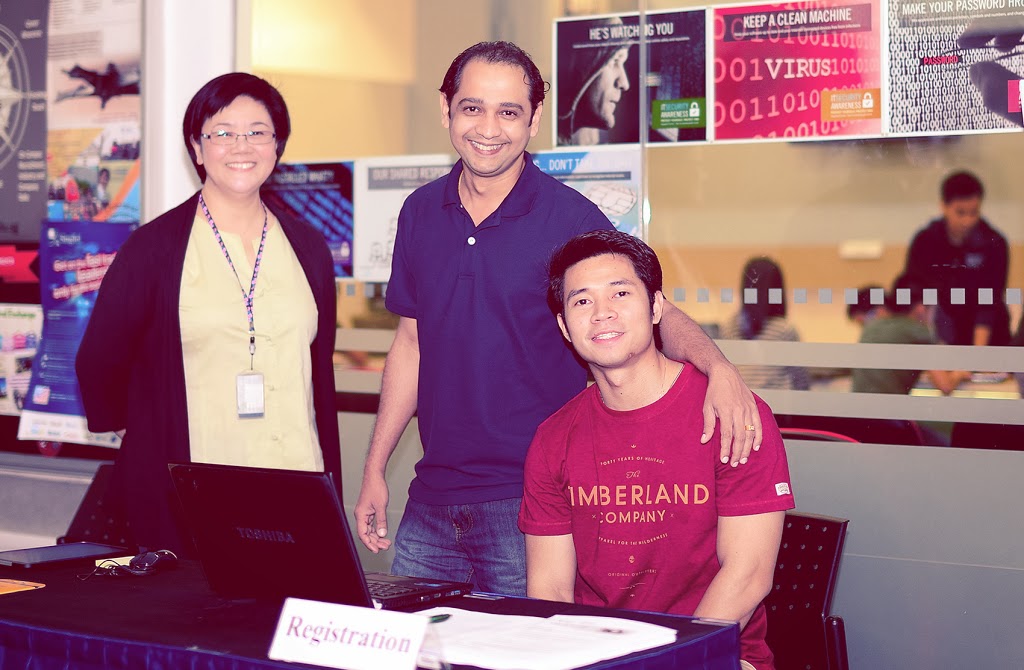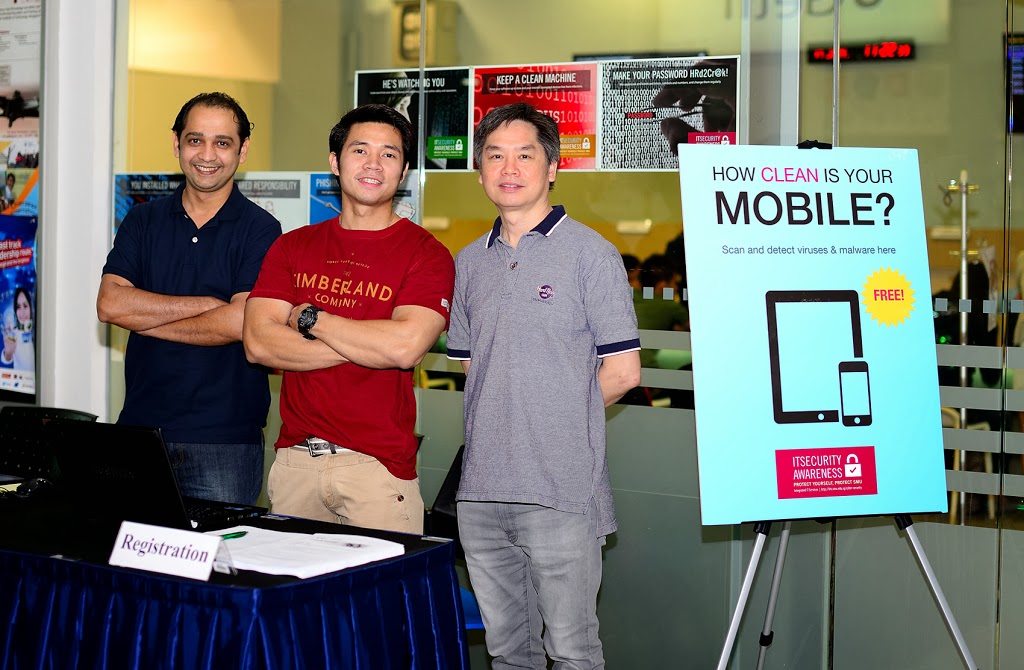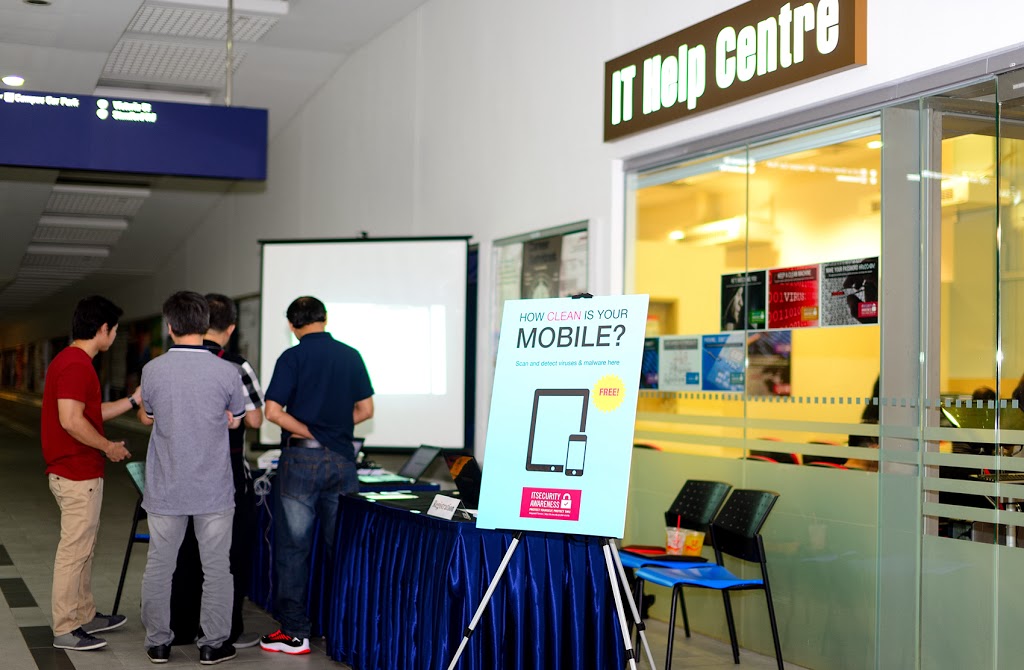 Complete Event Photos please click here
3rd IT Security Awareness Talk
In continuum of our IT Security Awareness Program on Mobile Security, last 21st March 2014 Cyber Security Awareness Team ( CSAT ) conducted a lunch talk on "Mobile Security". David Siah from Trend Micro Singapore shared his knowledge to go about protecting information in mobile devices from possible cyber threats such as malware and viruses.
Event Photos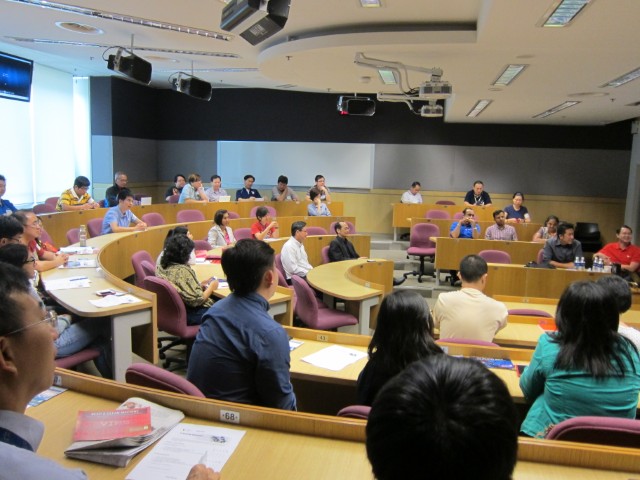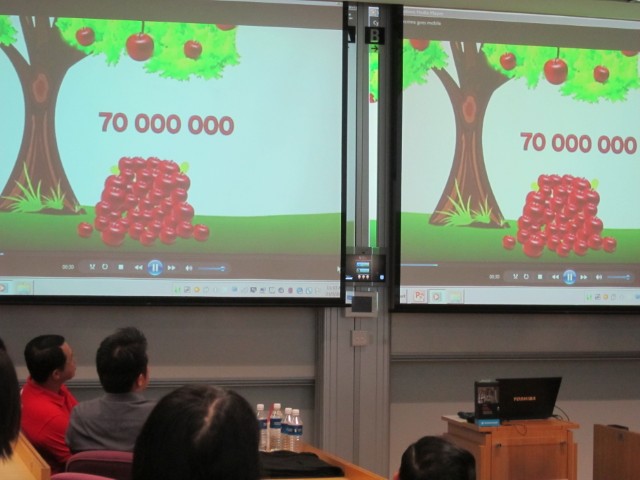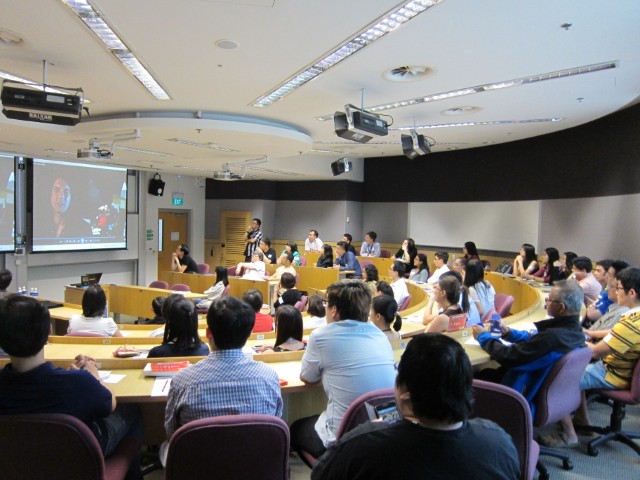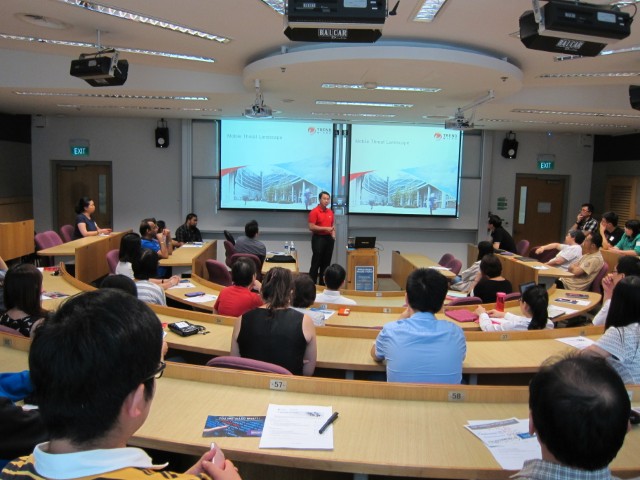 Complete Event Photos please click here
4th IT Security Awareness Talk
A week after the mobile security talk, a talk regarding online trasaction was held in participation IITS CSAT and PayPal. Mr. Phoram Mehta from PayPal shared more insights on Online Shopping and Transaction Security. Mr. Phoram shared things to look out for in online shopping website such that online transactions may be done in a secure and safe manner.
Event Photos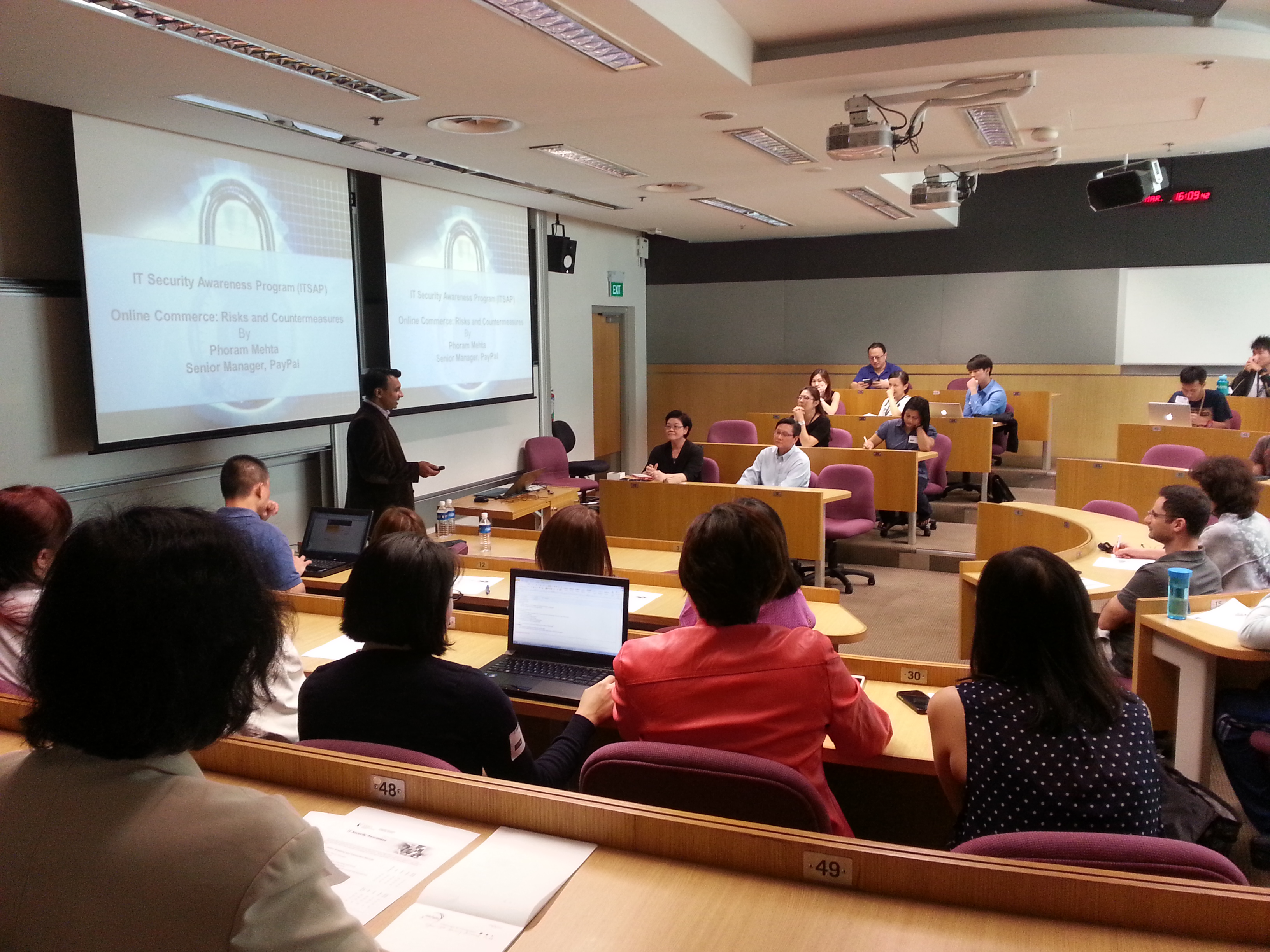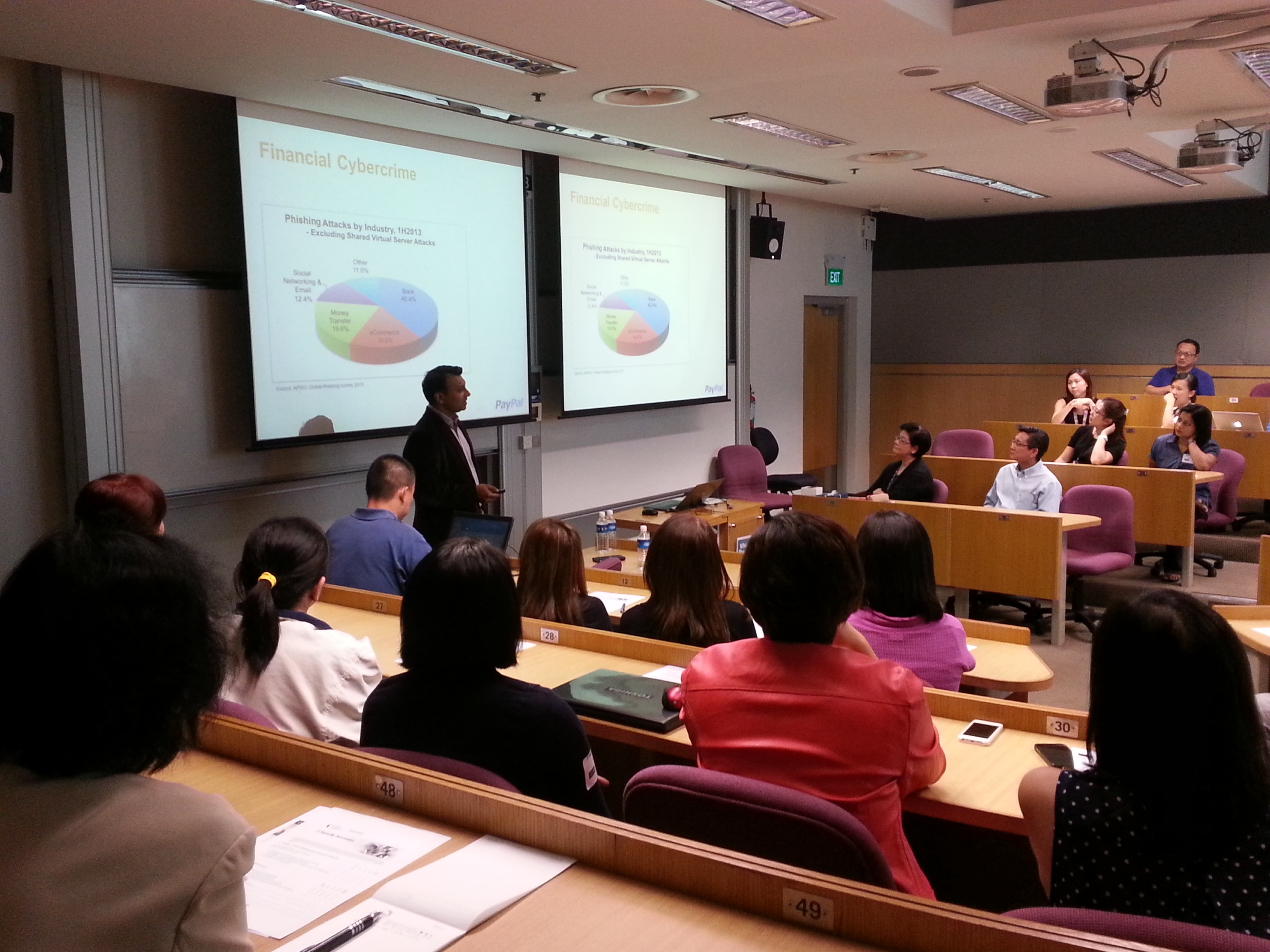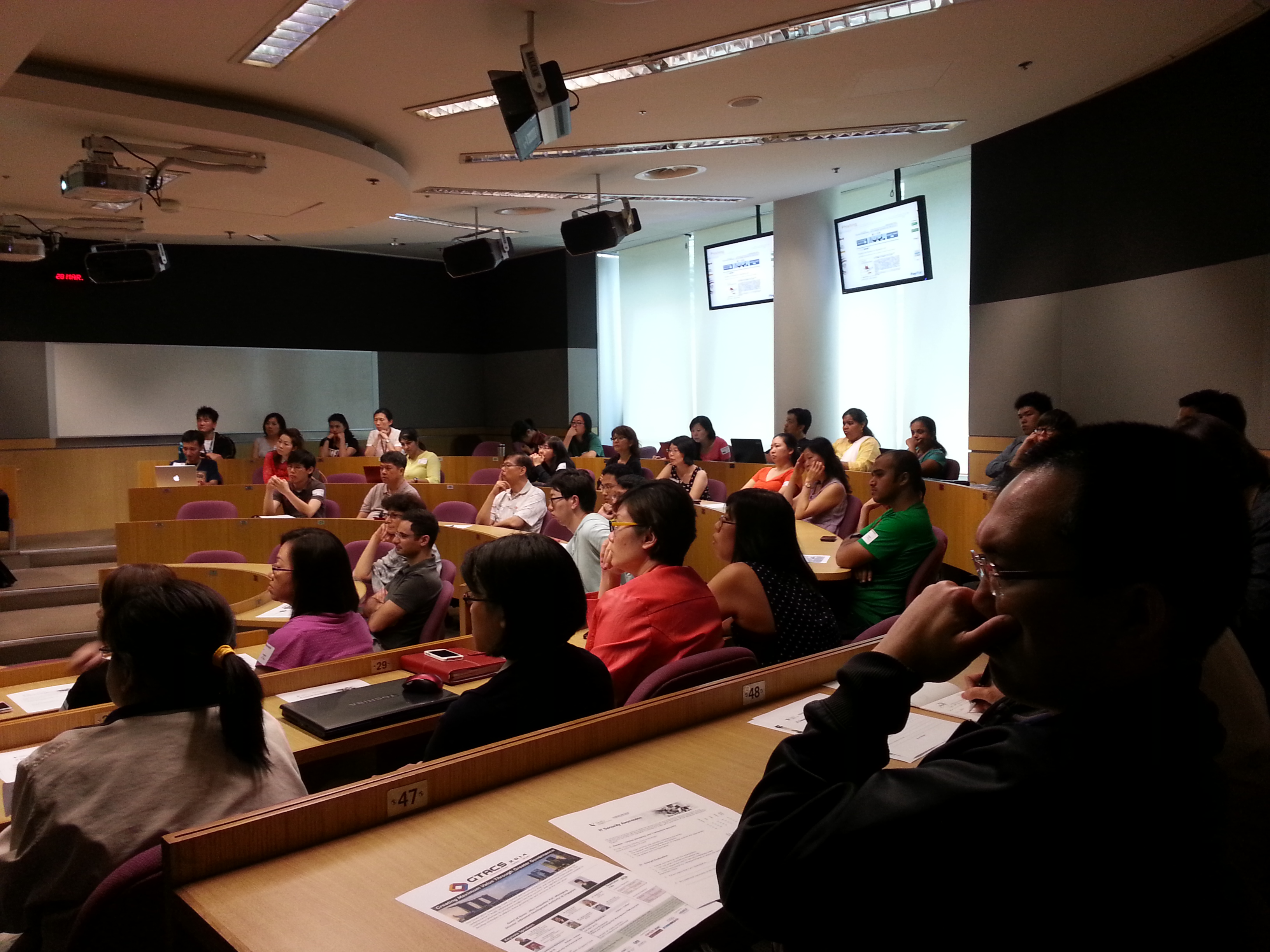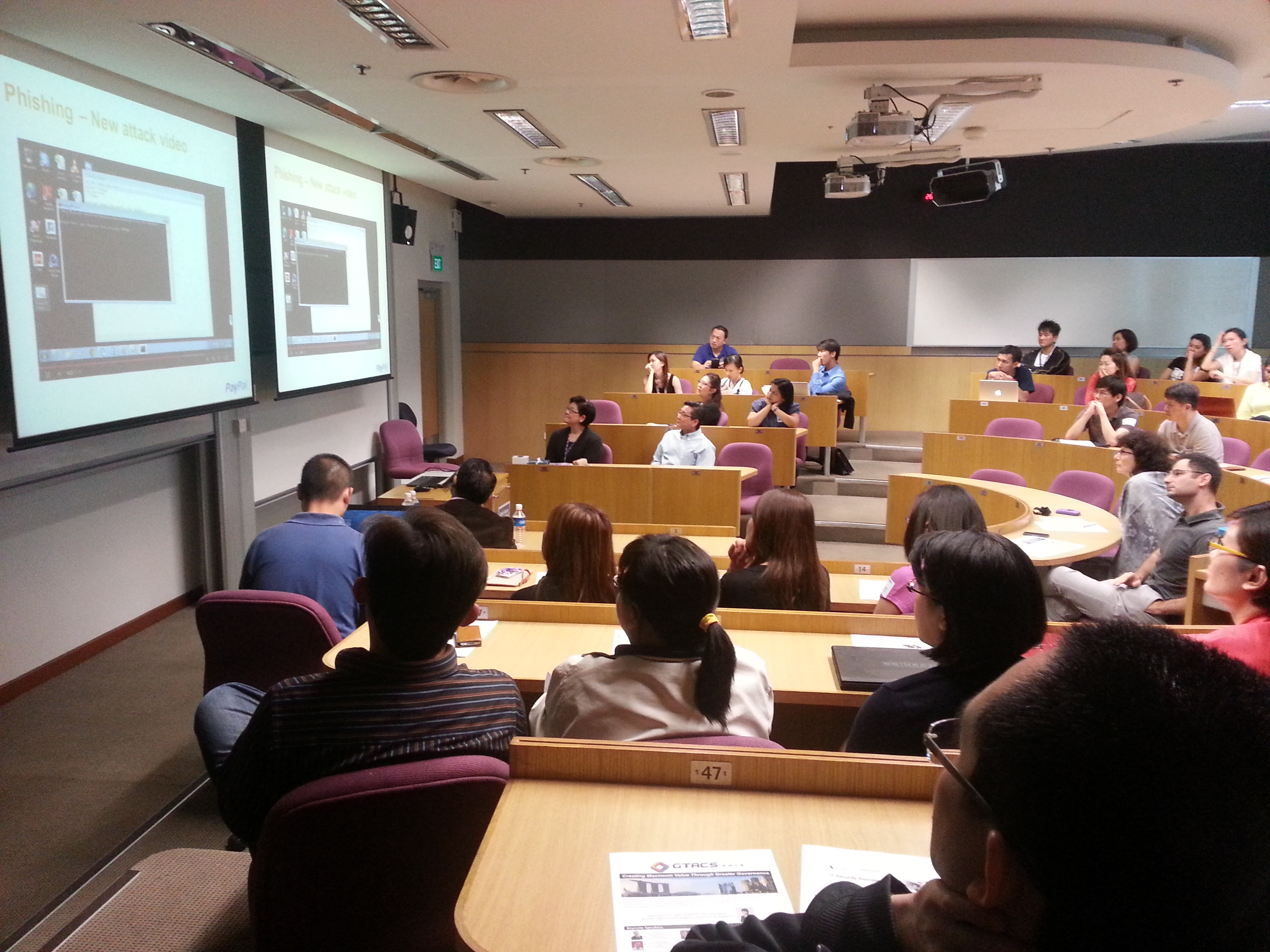 Complete Event Photos please click here
Calendar