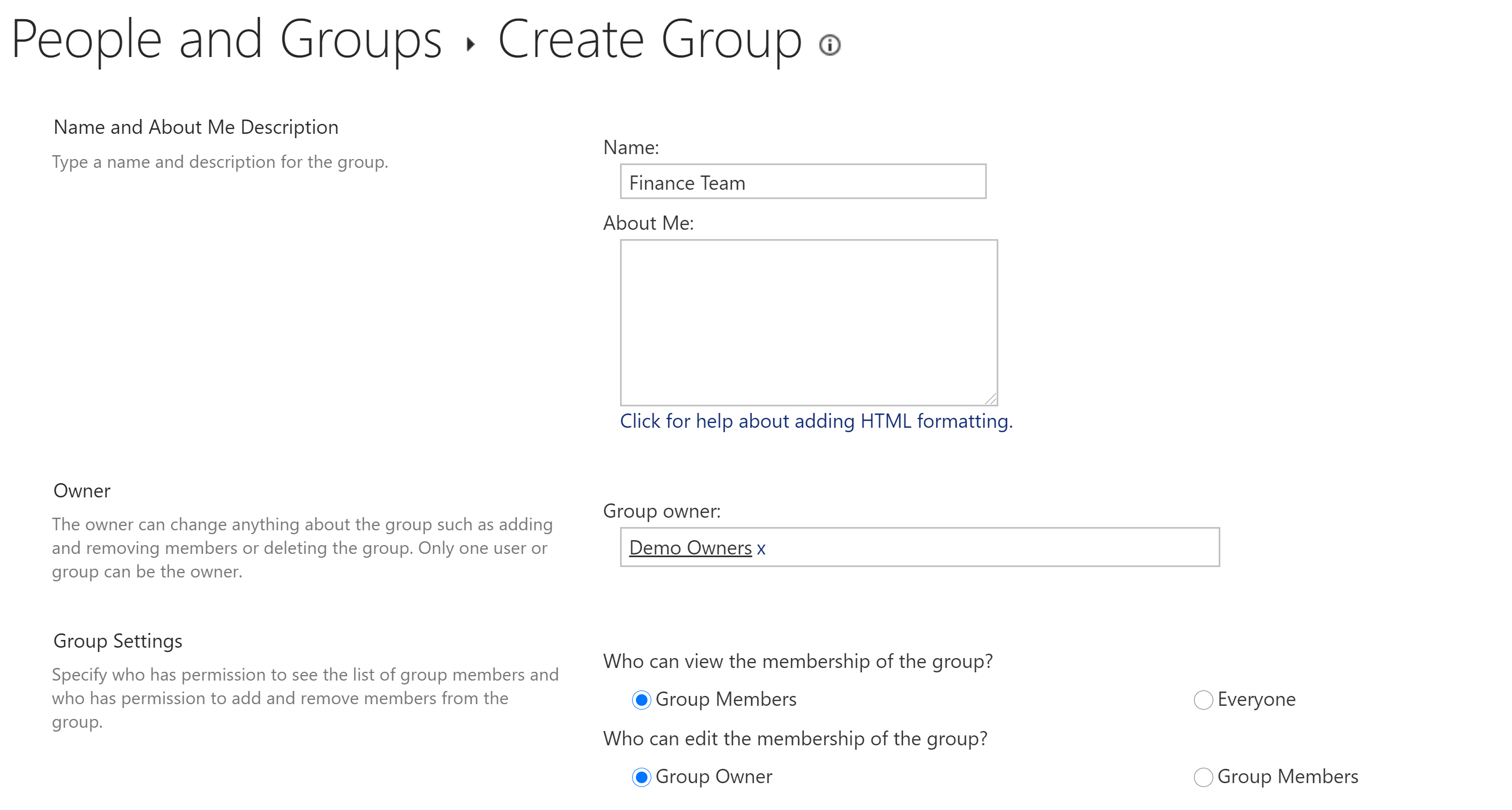 You must be a site owner before you can perform this steps
Click on the gear icon on the upper right corner of the screen.

Select Site Permissions.
On the right panel that appears, select "Advanced permission settings".

On the next page, click on Create Group at the ribbon section of the page.

Enter the Group Name, set the Owner to the current Owners group.

(Optional) You may assign the permission to this site.