1. Click on the '+' symbol to add a new web part.

2. Select on the 'Image' icon.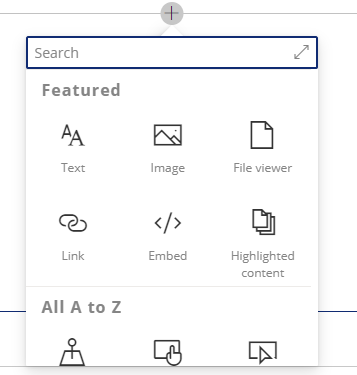 3. Once prompted to select an image, choose the image(s) you wish to upload and select 'Open'.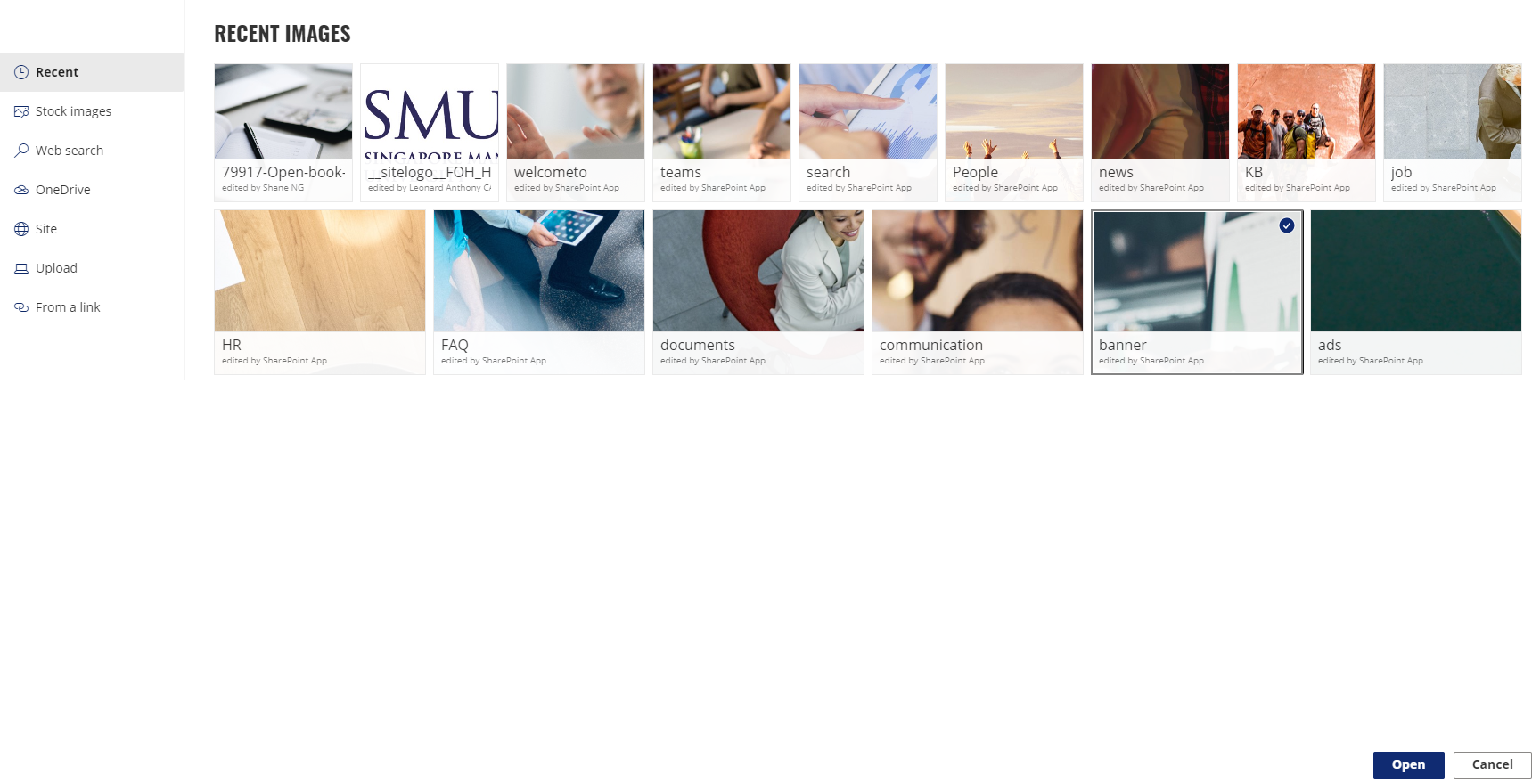 4. Once your image(s) have been uploaded, you can resize/align/crop your image(s) and/or use the caption feature.