1. Click on 'Settings'

located on the top right of SharePoint site.
2. Click 'Site contents'.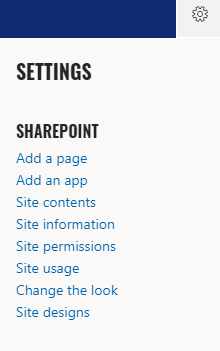 3. Click on the folder 'Site Pages'. This folder is where your SharePoint pages are usually stored in.

4. Click on 'show actions' to view your options.

5. Click on 'Delete' to remove your SharePoint page.