There are two methods that you can add a site page to your menu bar navigation.
Through Menu Bar
1. Click on 'Edit' located on your top menu bar. Your entire SharePoint site navigation would be displayed. Those items which are indented to the right are your 'sub links' which means that they fall below the main links. 'Page', 'Accordion', 'Menu', News', 'Content' are items that belongs under 'Table of Contents'.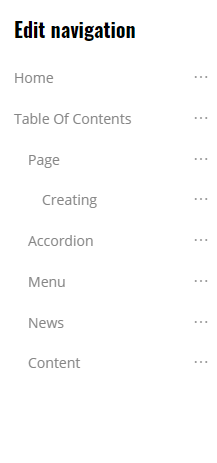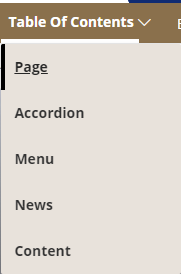 2. Mouse over the '+' symbol to add a new link or label. Labels are simply an item on the navigation bar that contains no URL and hence the user would not be able to click it. Usually the parent item would be a label housing many links underneath it.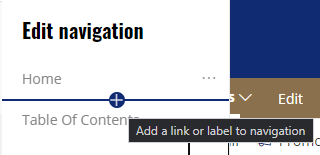 3. Enter the necessary information and select on 'OK' to add your link/label. Once you select 'OK', your item will be added and it will now be displayed on your menu bar. If you wish to re-arrange your menu item or promote/make a sublink, you can select the 'context menu'

to do so.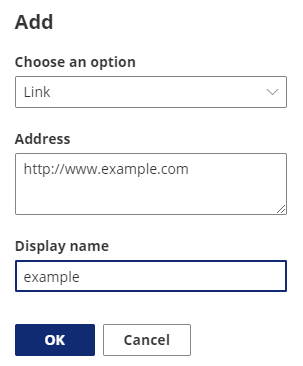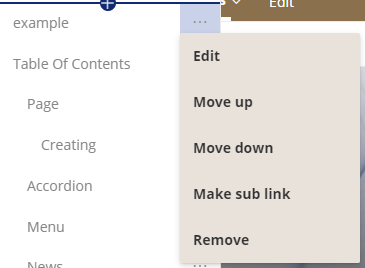 Through Promoting
1. Click on 'Promote'

located on your SharePoint page and select 'Add page to navigation'. Once done, your SharePoint page will be added to the menu bar.