1. Search for 'React Accordion App' and click on 'React Accordion App'.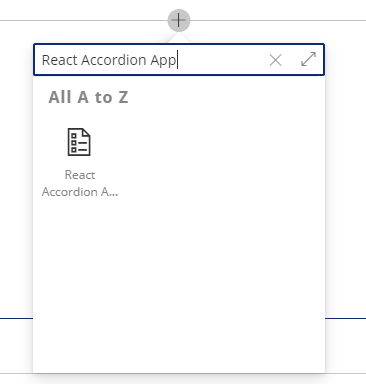 2. You may choose to enter a title header for your Accordion. Select on the 'Edit web part'

to enter the necessary information for your Accordion.

3. Enter the name of the list that you wish to retrieve the text from. Click here to learn more about creating or editing lists.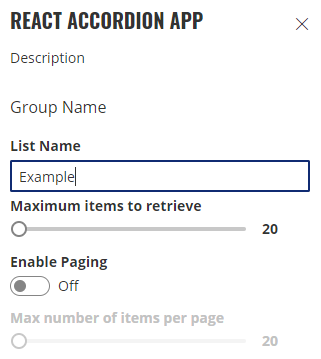 4. Once you have your list ready, refresh your page. The Accordion app should be working correctly if you have entered a valid list in your SharePoint site. Remember to adjust the settings based on how many rows and pages you would like to display your data in.