This service is available for SMU Staff & Faculty* and provides the option to reset or unlock your SMU password.
Utilize the Self-Service Password Reset (SSPR) system to regain access to your Email, iNET, and other SMU resources by either unlocking or resetting your SMU password. SSPR is a system that allows you to independently manage and recover your password without the need for IT Help Centre assistance.
Prerequisite: To use this service you need to do a one-time registration that requires Microsoft Authenticator App and/or personal email. For user guide, please click here.
To unlock & reset: Click the icon below.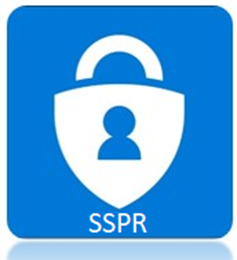 Learn how to reset or unlock password via SSPR.
*If you encounter the error message "You can't reset your own password because password reset isn't turned on for your account," it indicates that SSPR has not been enabled for your account yet.
We are adding more users and departments in phases. Kindly watch out for an email from IITS, which will contain details regarding the advantages and activation date of the Self-Service Password Reset (SSPR) for your account.
Alternatively, check if you are eligible to use this system by clicking here.